Geologic Research
Welcome to the U.S. Geological Survey (USGS) Web page for the geological resources of Alaska; this is your direct link to all kinds of geology-resource information.
---
Programs
Mineral-resource scientists at the USGS Alaska Science Center conduct objective scientific investigations into the origin of mineral deposits and the mineral-resource potential underlying public lands in Alaska. These studies provide information to land-use planners and decision makers about where mineral commodities are known and suspected in the Earth's crust and about potential environmental consequences of the presence of those commodities.
In addition to mineral-resource assessments, geoscience data are relevant to the issues of resource development, hazard mitigation, engineering, construction, habitat designation, tourism, environmental impacts, and other concerns. Federal lands constitute 64% of the onshore portion of Alaska, and the USGS works with the land-management agencies to provide the type, scale, quality, and quantity of data needed for effective land-use decisions.
---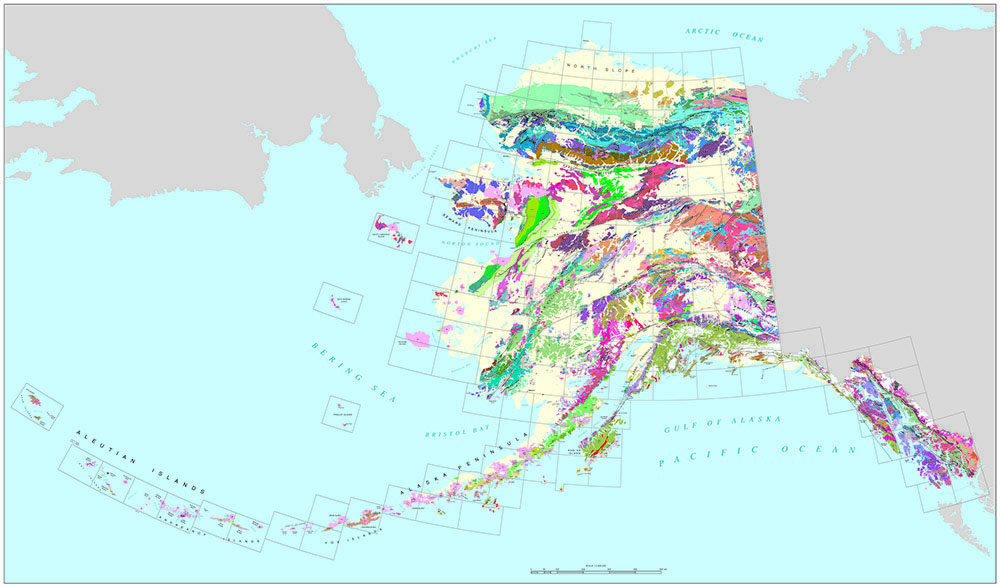 In January 2015, the U.S. Geological Survey released the first ever digital geologic map of Alaska. This map reflects more than a century of work and provides a visual context for the abundant mineral and energy resources found throughout the state. The map is available to use in three different formats: a professional GIS database, a public interactive version via a web browser, and an educational poster that gives a generalized depiction of the geology of Alaska.
---
The USGS provides accurate and impartial scientific data and comprehensive analyses of Alaska's petroleum, gas-hydrate, and coalbed-methane resources for use by the Federal, State, and Native organizations that manage those resources. Using geology-based probabilistic methodologies, the USGS has produced estimates of the occurrence of undiscovered oil and gas resources for both Alaska's onshore lands and the Circum-Arctic Basin.
The Hazards Office of the Alaska Science Center is the focal point for U.S. Geological Survey earthquake and volcano work in Alaska. Scientists in the Hazards Office work closely with USGS scientists outside Alaska as members of national teams striving to understand better seismic and volcanic processes in order to minimize loss of life and property resulting from their inevitable occurrence. In Alaska, the Hazards Office also works closely with partners at the University Of Alaska Fairbanks Geophysical Institute, the State of Alaska Division of Geological and Geophysical Surveys, and the West Coast & Alaska Tsunami Warning Center to fulfill the USGS's congressionally-mandated responsibility to issue warnings of earthquake- and volcano-related hazards.
---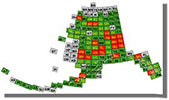 The Alaska Resource Data File (ARDF) site provides descriptions of mines, prospects, and mineral occurrences for individual U.S. Geological Survey 1:250,000-scale quadrangles in Alaska. An explanation of the fields used in the database and ARDF reports for individual quadrangles can be viewed or downloaded from this site using software or browsers capable of reading files in the Portable Document Form (PDF).